With September just around the corner, it's time for that mad scramble for us all to get those last summer activities in before the leaves start to fall and the cold kicks back in. There are last-minute trips to squeeze in, pools to spend as much time in as possible, and long summer days to bask in before they're all gone. Of course, there's also one holiday left to celebrate, too, before it's all over. It's one we've been celebrating since 1882 and one we're told we can't wear white the day after — Labor Day! End summer with a bang with fun events in Spokane and the surrounding areas this Labor Day weekend.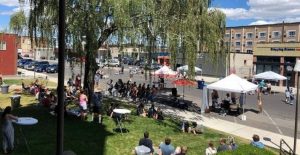 Jubilee International Outdoor Market
First Presbyterian Church
318 S Cedar St., Spokane
First Presbyterian Church honors Fair Trade Laborers the Sunday of Labor Day weekend, September 5, by hosting their first-ever outdoor Jubilee sale from 11 a.m. until 6 p.m. The event includes jewelry, décor, food, gifts, folk art, clothing and more. All purchases support the craftspeople and their families as well as communities around the world. They will even feature food from Feast World Kitchen cooked by former refugees and immigrant families. The First Presbyterian Church started the Jubilee International Marketplace 32 years ago to fight for economic justice by raising awareness through fair wages for artisans. Those who attend the event can expect to see crafts from artisans from various countries throughout the world who lack local outlets to sell their work.
Pavilion Light Show
Riverfront, Spokane
The Pavilion Light Show is still up and running in our fair city, so of course, it will be open Friday, Saturday and Sunday during the Labor Day weekend. On each of these days, the event will begin at sunset and last until 10 p.m. It is a dynamic light show with an array of colors, brightness and patterns for all to enjoy.
Labor Day Celebration
Spirit Lake City Park, Idaho
The Spirit Event Committee in Spirit Lake hosts a Labor Day parade on September 5. The parade starts at 11 a.m. and begins on the corner of Maine and 3rd Street. Those who want to be part of the parade can begin lining up at 10:30 a.m. Vendors will also be present in the park from 10 a.m. until 4 p.m. There will also be a car and motorcycle show starting at 8 a.m. until 4 p.m., hosted by Spirit Lake Roy Racy VFW.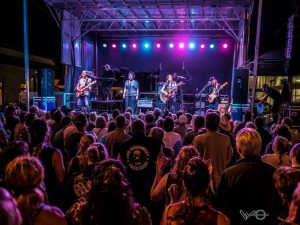 41st Annual Pig Out in the Park
Riverfront Park, Spokane
Spokane's favorite six-day food and free music festival comes back to life for its 41st annual Pig Out in the Park between September 1 through 6. The event is open daily from 11 a.m. to 10 p.m. with the promise of "you'll never eat it all," but there sure will be plenty to try. The event showcases 85 concerts from national, regional and local music artists spread out across three stages. There will also be 35 public market booths to go along with the main attractions, plus the 50 food booths spread throughout the park showcasing over 200 menu items in total. Of course, adult beverages will be served to go with the delicious grub.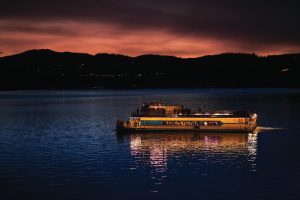 Sunset Dinner Cruises
115 S 2nd St., Coeur d'Alene
Lake Coeur d'Alene Cruises still has tickets available for their two-hour sunset cruises on Labor Day Monday. The cruise runs from 7:30 p.m. until 9:30. However, those wanting to attend should be present at Independence Point Dock 30 minutes before boarding. Tickets start at $59.75 with special prices for seniors and kiddos. The cruise features exquisite cuisine among unforgettable views and is a delightful way to spend Labor Day night.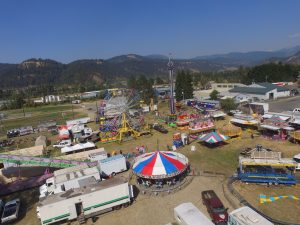 Paul Bunyan Days
St. Maries, ID
The city of St. Maries will be celebrating their Paul Bunyan Days during the Labor Day weekend from September 3 until the 6. This is one of the largest events in the area and is big as Paul Bunyan himself. The weekend celebration focuses on logging history and showcases various logging events. There will also be water events, a tug of war contest, carnival, quilt show, doll and pet parade, demolition derby, junior Olympics, the largest fireworks display in the Northwest and so much more!
There's plenty of events going on in Spokane and surrounding communities to keep everyone busy all weekend long for the Labor Day holiday. Whether you choose to participate in a different event every day or decide just to stay home and BBQ, the choice is yours. Just remember to make sure your Labor Day goes off with a bang because it's the last summer holiday of 2021.