Plenty of people choose to move to Spokane for various reasons. Residents love living here for the abundant access to nature, the numerous job opportunities in a vibrant downtown, or just to envelope themselves in an entirely new setting. However, it's the individual neighborhoods where a strong sense of community is created in our fair city, and that's what really makes people stay. Of course, with this robust feeling of civic pride comes the need to give back to the community and take care of it. That's why there's no shortage of nonprofits in Spokane who could use helping hands from everyday heroes just like you.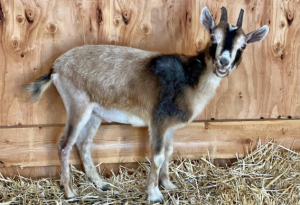 River's Wish Animal Sanctuary
509.951.3650
River's Wish Animal Sanctuary is a 100% volunteer-run refuge for animals that have been neglected, abused, or forgotten. Located on 65 acres adjacent to Riverside State Park, the volunteers care for everything from horses and cows to dogs and cats and any other type of farm animal in between. It is a special place, seeing how all animals that find their way to the sanctuary receive lifelong care and shelter. Of course, anyone looking to adopt their animals may do so once it's determined their home is an appropriate fit for the said furry friend. Kit and Peter Jagoda founded the sanctuary with a mission to "save lives through rescue, education, and advocacy." The Jagoda's are artists by trade, so if anyone is interested in donating to their cause, they can commission artwork of their pet from them, and all the proceeds will go to River's Wish. Of course, donations are always welcome.
Blessings Under the Bridge
10212 E 9th Ave. Bldg. 600
Spokane Valley
509.294.7265
When Jessica Kovac went out in the fall of 2007 to help those in need, she had no idea what it would turn into. What was originally The Blessed Brown Bag that started it all ended up turning into Blessings Under the Bridge. Before they had the office building they reside in now, they use to go out to the "living rooms" of the homeless in Spokane and pass out hot meals to those in need. Since their humble beginnings, they have gone on to win the small nonprofit of the year award for greater Spokane and become part of Microsoft's annual Give Campaign. These days, every Wednesday night, they serve over 300 people and hold the two largest free specialty events every year for the houseless and less fortunate, known as the Summer Bash and Winter Brunch. For those wanting to join the worthy cause, donations are always needed, or they can serve the community during their weekly feeds.
Spokane Folklore Society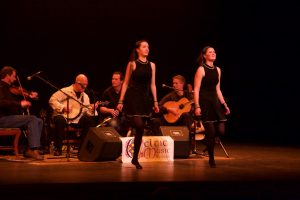 509.828.3683
The Spokane Folklore Society is a nonprofit that hopes to "promote a broader community awareness of our cultural and folk traditions, such as music, dance, and other folk arts through social and educational events." The nonprofit was started in 1977 and has been run by volunteers and supported by dues, events admissions, and donations. The most notable of their events is the annual Free Fall Folk Festival attracting over 6,000 people who enjoy over 300 performers representing 100 performing groups and many cultural traditions. It's a nonprofit that is a real patron of the arts in our community.
Active4Youth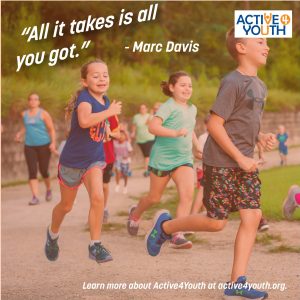 P.O. Box 30501
Spokane
info@active4youth.org
The mission of the local nonprofit Active4Youth is to combat the rise of childhood obesity by teaching sports and introducing healthy activities to children at a young age while also providing them with a safe place to play after school. Founded in 2005, Active4Youth provides after-school cross country running programs to 62 elementary schools across the Spokane area, serving a total of about 5,400 kids. The program is free to all elementary-aged children, and every October, the organization puts on a large fundraising auction. This fundraiser funds a percentage of the program costs such as coaching staff, transportation and equipment.
Lilac Services for the Blind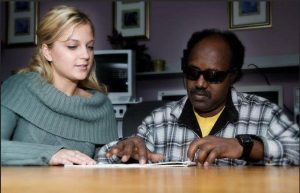 1212 N. Howard St.
Spokane
509.328.9116
Lilac Services for the Blind believes "those who are living with blindness or low vision have the right to live as independently as they choose." They have been serving the Inland Northwest since 1971 and have helped over 1,300 individuals each year find their freedom with services and support. With experienced vision rehab therapists along with orientation and mobility specialists, the nonprofit works to create training and adaptive devices to improve the lives of their clients. As with most technology, it is costly, so they rely on the generous donations of community members to keep Lilac operating.
All these nonprofits and more are located in our great community, serving everyone from people to animals. Each cause is unique and noble, and they all have one thing in common — they rely on the generous donations and volunteers from members of the community they serve. Luckily, Spokane is full of citizens eager to help!