The summer of 2021 will be a blast of fun and end just in time for Spokane's Pig-Out-In-The-Park and the Spokane County Fair in September. For the next month and a half, get ready for activities for adventure-lovers, book-readers, little scientists and budding artists. You may even roll up your sleeves and join in the fun for these low-cost or free activities to do with kids this summer in the Spokane area.
Visit Your Spokane Library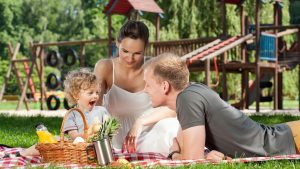 Storytime and reading programs were my summertime escape from the never-ending rainy days in Washougal. I imagine if I grew up in Spokane, they would have been an escape from the hot, sunny afternoons. This summer, local libraries have options for all ages, reading abilities, media interests and for the young at heart.
At the Spokane Public Library, story times are currently virtual on YouTube and Facebook Live. Their reading program runs until August 31 with a 15-hour requirement. There is an online and a paper version, with a version for kids or teens and great reading lists to boot. Several digital options for eBooks and educational shows are available through your library card account, and librarians are happy to help navigate these options. You can also check out a pass to the Mobius Discovery Center or the Museum of Arts and Culture. A Discover Pass is available through the Library of Things, along with a  backpack for exploring our local State Parks, like Riverside State Park.
At the Spokane County Library District, is a similar online reading program and free STA passes for children ages six to eighteen (or enrolled in twelfth grade). There are some fun learning opportunities online with Radical Rick and take-home activities.
Affordable Movies at the Theatres
Depending on how close or far away your local movie theatre is, a retreat to a comfy theatre seat may be the perfect way to cool off. Regal movies have a Summer Movie Express program showing family movies for $1 per ticket on Tuesdays and Wednesdays. The schedule for these films is located on the Regal site, and tickets are available about two weeks in advance.
Picnics in the Park and the Great Outdoors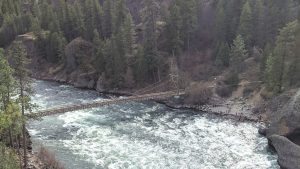 The best thing about being a kid is the opportunity to run wild and play in a park. We are fortunate to have a multitude of parks in Spokane County. The talk of the town is the newly opened Ice Age Playground in Riverfront Park, just north of downtown Spokane. Paid and free parking within a short walk makes this new site a must-see adventure. Circling back to the library, there will be outdoor story times at the Ice Age Playground this summer, including July 24 at 11 a.m. and August 9 at 11 a.m.
Choose one park to stick with or venture out to a different park each week for a new adventure. For kids a bit too 'old' for playgrounds, opt for one of the great hiking or sports parks, like Mirabeau Point Park or Dwight Merkel. With over 85 parks in the City of Spokane and many more throughout the county, it may take some time to find your absolute favorite. Remember hats, sunscreen, and layers for cooler mornings as they heat up later, and something to drink. Then pack up some snacks or lunch for added together time before returning home.
Green Bluff and Nearby Farms
Now is the time of produce, farmers markets, and Green Bluff farm picking! Have your little helpers try their hand at picking out some fresh fruits and vegetables at a local farmers market. For a more extended adventure, head up to one or more of thirty-five amazing farms in Green Bluff. July is ripe with cherries, then peaches in August, and apples in September through October. Which, of course, sets you up for fall time adventures through corn mazes and picking pumpkins.
Summer Camps and Organized Recreation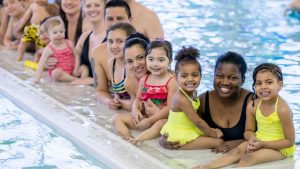 For summer camps and organized recreational activities, a great list is available at the Inlander's site. Also, be sure to visit Spokane's Parks and Recreation activity guide site. You can download their current activity guide, which includes ongoing summer events. There are some opportunities for scholarships or low-cost activities. One excellent free option through Parks and Rec this year is the SplashPass. Just register for free on the Aquatics page – click the SplashPass registration button or in person at any of Spokane's six aquatic centers. Your pass is good for any of the centers during open hours, and passes are available for all ages. If you are not ready for the big pool centers yet, check out this list of Spokane Splash Pad locations and hours.
With all the options available for kids this summer, adventure awaits. It can be as simple as a quick trip to the closest park or going off to camp for a week. Most activities cost only the gas it takes to get you there, others cost a few dollars, and some cost much more. Spending money is not important. It is the time spent together. Make fun, new memories and summertime traditions to last through generations to come.