May is for mothers, and last month we celebrated the matriarchy of our households with flowers, chocolates, and lovey-dovey tokens of appreciation to show our thanks for those special ladies in our lives. Now it's June, and it's time to turn our appreciation to the patriarchs of our family as this month holds their special day. It's time to think hard about the gift to give the man that most likely has everything and treat them to their own day out in the community. Give dad the gift of fun with fantastic Father's Day events going on in Spokane and surrounding areas.
Spokane Speed and Custom Show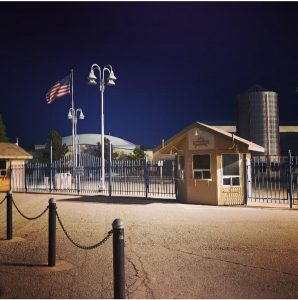 Spokane County Fair and Expo Center
404 N Havana St., Spokane Valley
From noon on June 18 until June 19 at 10 a.m., the Spokane County Fairgrounds hosts a special Spokane Speed and Custom Show for Father's Day weekend. They're expecting this show to be the biggest indoor custom car show, possibly ever in Spokane, to date, all thanks to the addition of three new buildings that have been added to the fairgrounds. They're expecting upwards of 370 entries already and will be hosting a model car contest. If dear old dad is a fan of the TV show Full Custom Garage, he's bound to love this event as they have a celebrity guest from the show, Ian Roussel, making an appearance.
Father's Day Weekend Parade
13013 E Mission Ave., Spokane Valley
Rose Pointe Assisted Living is currently putting together a Father's Day Weekend Parade for its residents. Many of their residents haven't seen their families for months, thanks in large part due to COVID. They hope to put some smiles on their residents' faces with a classic car/motorcycle parade on June 19 starting at 2 p.m., and the event is free for those who want to attend. Rose Pointe is also taking volunteers for those who want to help with the event. If you're interested in lending a hand, you can reach out to them at 509.926.6483.
Father's Day Show & Shine Auto Show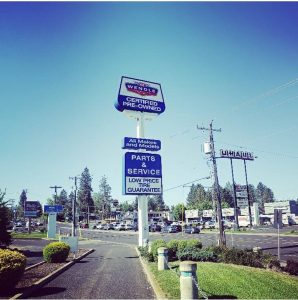 9000 N. Division St., Spokane
The Gents Auto Club is teaming up with the Wendle Ford Dealership in town for their annual Father's Day Open Car Show. The event is from 9 a.m. until 2 p.m. on June 20. The registration process starts at 9 a.m., and the fee for it is $15. Lunch is provided, and they will present awards for different car categories at 1 p.m.
Dads & Dudes Night
HUB Sports Center
19619 E. Cataldo, Liberty Lake
The HUB Sports Center promises a night of fun and games on June 19 from 6 until 9 p.m. for Father's Day. The event's goal is to give fathers and their children a place to spend quality time together, deepening their relationship and making fun, positive memories. Registration for the event is just $15 and covers dad and one child. Additional children under 18 can be added for an extra $5 each, and extra adults can join for another $10 each. They will have many opportunities for fun, such as basketball, football, soccer, pickleball, bounce houses, relay races, and skill competitions where prizes can be won.
Dad's Day Dash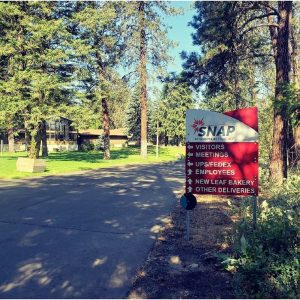 SNAP (Spokane Neighborhood Action Partners)
3102 W. Whistalks Way, Spokane
This year for Father's Day, SNAP Spokane is hosting its 9th annual fun run with a social distancing twist. For the event this year, there is both a virtual and in-person option to attend. Take part in the virtual race as early as June 18, but the physical race is held on June 20, starting at 8 a.m. The physical event will also practice staggering start times to maintain social distancing between the runners. Registration only costs $21, and those participating in the virtual event get a free shirt with their fee. Participants of the in-person event can add a t-shirt for an additional $4.
Wine Class – Food Wines and Cocktail Wines for Father's Day
The Culinary Stone
2129 N. Main St., Coeur d'Alene
The Culinary Stone in Coeur d'Alene hosts a wine tasting for Father's Day on June 20 from 2 until 3:30 p.m. Like any event at the Culinary Stone, this one is just as much about discovering how to eat as much as it is learning what to eat. This one will focus on pairing wines, and the cost is only $15 per person, but space is limited, so reach out at 208.277.4116 to reserve a spot. If you can't make it to the event on June 20 but are interested in a class, they have a cooking class on June 15 for a special Father's Day menu featuring filet mignon with Chef Patricia.
It's no surprise that there's plenty to do for Father's Day in Spokane and surrounding areas. Especially when you consider that Father's Day was actually founded right here in Spokane in 1910. That's right — Spokane native Sonora Smart Dodd worked hard to create the holiday to honor her father, who raised her and her five siblings as a single dad. You can even pay a visit to their former home, the Dodd Home, by taking a trip over to 603 S. Arthur St. for a glimpse of the house that started it all this Father's Day.