Spring has sprung here in Spokane as days are officially warming up enough outside to resume all the recreational activities we know and love. That means longer bike rides, trips to the playgrounds with the little ones, and an activity that's due for a celebration in spring and summer — picnicking!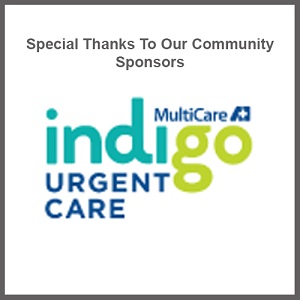 The sun is here and to celebrate, here's a list of six fabulous picnic-worthy parks in the Spokane area.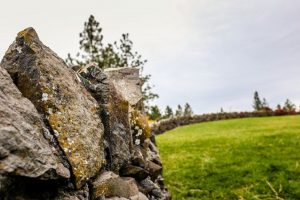 This park may be the smallest on the list at only 4.2 acres, but it's also marked by its brilliance in simplicity while remaining unique compared to other parks. Cliff Park is notable because it's basically on a giant rock towering over the surrounding areas. Take the stairs to the top, and once there, you're sure to be in awe of the spectacular view. It's a fantastic spot to have a picnic and watch the sunset over our fair city. Cliff Park is located at 426 W 12th Avenue for those who want to explore this little gem.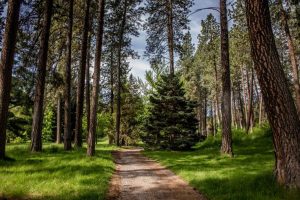 The John A. Finch Arboretum is another excellent picnicking spot in the area. Located at 3404 W. Woodland Boulevard, the arboretum is open daily without charge from 6 a.m. to 10 p.m. The 65 acres of wooded hills host a botanical collection of trees and woody plants labeled for field study. The landscape itself follows Garden Springs Creek and contains up to 2,000 trees and shrubs to explore. There is even a Walking Guide app available for download for self-guided tours. You can use the app to find the perfect spot to host your picnic and follow the trail there.
Located at 13500 E. Mirabeau Parkway in Spokane Valley, this little park conveniently located along the Spokane River trail is one to check off your picnicking list. Many people enjoy visiting the park for the scenery as there is a gorgeous waterfall that is great to relax by. If the waterfall is feeling crowded, there's plenty of benches around that can also be used for picnics. Afterward, take a stroll on one of the many hiking trails within the park. You can also bring along your furry friend if they're on a leash. The park is open Monday thru Sunday from 5 a.m. to 10 p.m. for anyone who wants to visit.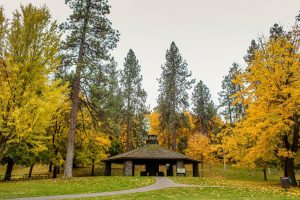 Manito Park and Botanical Gardens is located at 1702 S. Grand Boulevard and opens from 5 a.m. to 11 p.m. daily. This park is filled with a cluster full of trails just waiting to be discovered and many wide-open spaces to settle down for a picnic. It also boasts a wide variety of other features, such as a playground, duck pond, and Japanese garden. Manito Park actually has five major garden areas so unique that it is nationally recognized for its diverse horticultural displays.
For those who may want to do more than just picnicking, such as camping, hiking, or mountain biking, Riverside State Park is the place to be. There are even more exciting activities at this park, like horseback riding, rock climbing, and paddle boating. It can be a fun-filled day of picnicking here if you choose to partake in any of the other activities. The park features two designated picnic areas for dining alfresco, along with 30 tables throughout the park's 9,194 acres along the Spokane River. Find Riverside State Park at 9711 W. Charles Road in Nine Mile Falls.
For those who would prefer a walk through the city over a walk around the woods, Riverfront Park might be more your style. Located an easy walk from downtown shopping and with transportation available through rentable scooters and bikes, it's a great park to picnic in for those wanting to explore the area's history. The Spokane Waterfall is to the west, and since it's downtown, there's plenty of sights to behold, such as the clock tower and many iconic Spokane sculptures. Some of those sculptures include the famous Red Wagon and the word "Spokane" in alphabet blocks. Riverfront Park is also the home of the Looff Carrousel, Numerica SkyRide, and the Pavilion that hosts weekend light shows. If you want to visit the park, head over to 507 N Howard Street anytime from 6 a.m. to 12 a.m.
Of course, these aren't the only parks in the area great for picnicking. Other parks such as Sky Prairie and Minnehaha Park boast their own amenities and experiences to enjoy. Finding your favorite park for picnicking among Spokane's many options might take you some time. No matter how long it takes, it's bound to be a worthwhile adventure filled with full bellies along the way.