Soon, Spokane will be walking once again in a winter wonderland. The snow will fall, a signature staple of the season in the region, Santa will be found all around town, and holiday decorations and twinkling lights will once again illuminate the night. The city's transformation captures the magic of the season each year and is one of the best parts of winter as residents get to see the area beautifully decorated in a sea of colorful lights. The 2023 holiday season will surely be no different as tons of streets, parks, and locations will soon be lighting the way into the spirit of the season this upcoming Christmas day. Here is Spokane's guide to 2023 holiday light displays.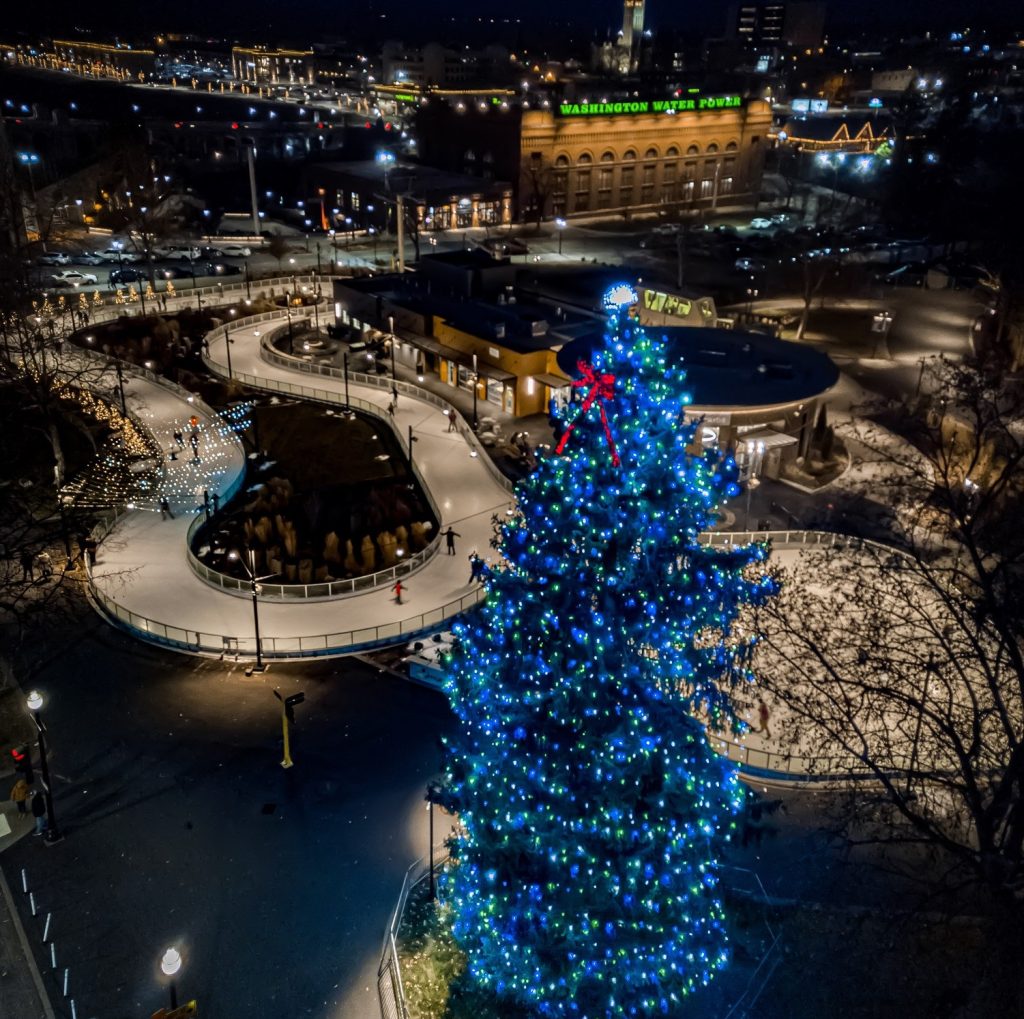 Numerica Tree Lighting Celebration
507 N Howard Street, Spokane
On November 25, Riverfront Park will hold its annual Numerica Tree Lighting Celebration to commemorate the 2023 holiday season. Festivities will kick off at 4 p.m. at the plaza adjacent to the Numerica Skate Ribbon with food trucks and live entertainment. For the next two hours, friends and families are welcome to grab their skates, a complimentary cup of hot chocolate provided by Starbucks, and join Numerica and Spokane Parks and Recreation as they count down to what has become a tradition of lighting the community tree at 6 p.m.
The event also coincides with Riverfront Market's Small Business Saturday event, giving holiday shoppers a chance to get in some Christmas shopping from 11 a.m. until 7 p.m. before enjoying the night's holiday festivities. The market is just one of many holiday bazaars for Spokane's 2023 Christmas shopping season.
Winter Glow Spectacular
20298 E Indiana Avenue, Spokane
Orchard Park will once again be transformed into a winter wonderland during its annual Winter Glow Spectacular that will run this year from November 18 until January 1. The annual event started back in 2014 with the mission of bringing back the Holiday Spirit to the Spokane community. Their mission has been to light up the region during the winter holidays.
If you love holiday lights, you definitely don't want to miss this free community experience designed to delight boys and girls of all ages that features all types of lights and displays for the Christmas holiday! Though the event is free, community support and contributions enable the event's continuation each season, meaning that generous donations to help fund the colorful array of lights are always welcomed.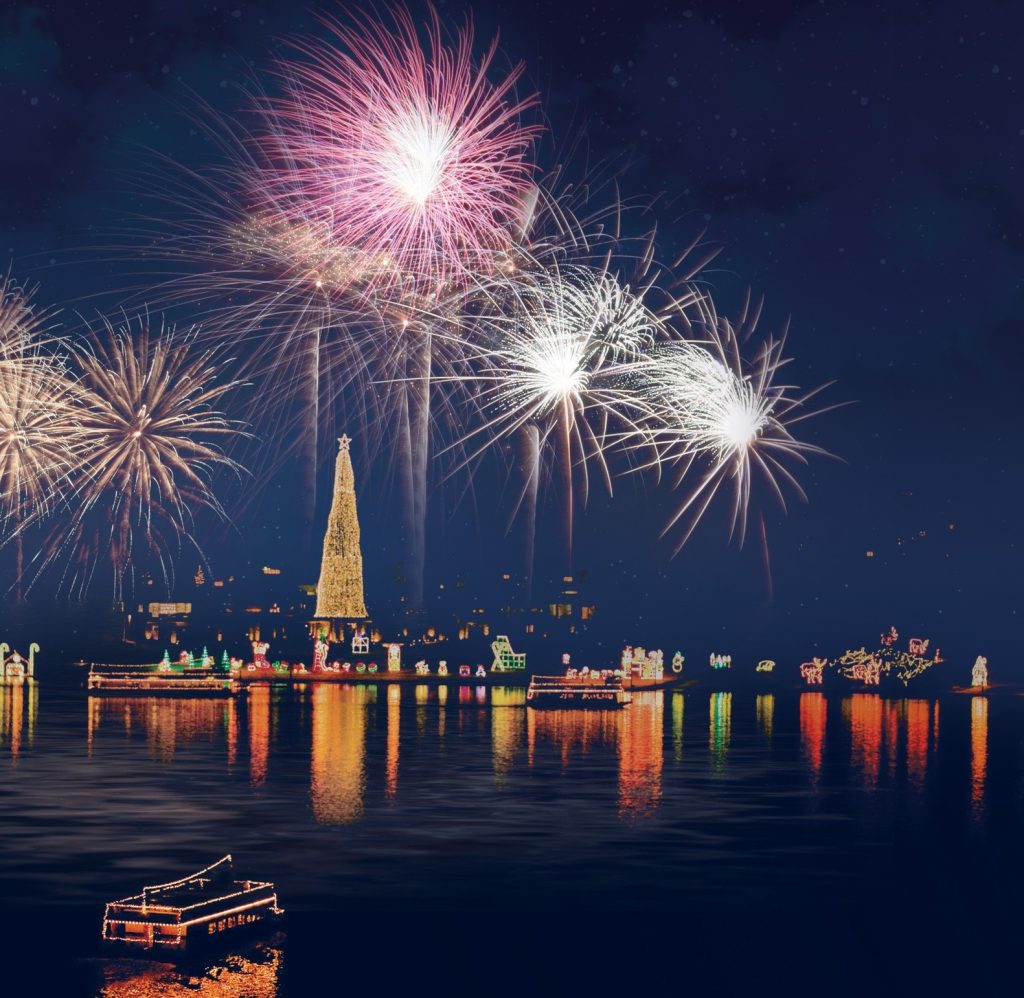 Journey to the North Pole
115 S 2nd Street, CDA
Over 1.5 million twinkling lights will highlight the magic of the season as you Journey to the North Pole itself aboard one of Lake Coeur d'Alene Cruises' festively decorated vessels. It's an annual family tradition that's fun for all ages and now features an extravaganza of over 250 holiday light displays and millions of vibrant lights that will light the way to the North Pole. For 26 years, these cruises have transported good boys and girls to the Elves, Mrs. Claus, and the big man, Santa Claus! Of course, it's not Christmas without the Grinch, so he'll be there too, and even fire-breathing dragons!
Both parents and kids alike will be delighted as Santa reads each child's name from the Nice List, and the magical holiday evening will end with a brilliant display of fireworks to decorate the night sky in a festive array of colors. These cruises will begin on November 23 and run until January 2, with each journey lasting 40 minutes and departing times of 4:30, 5:30, 6:30, and 7:30 p.m.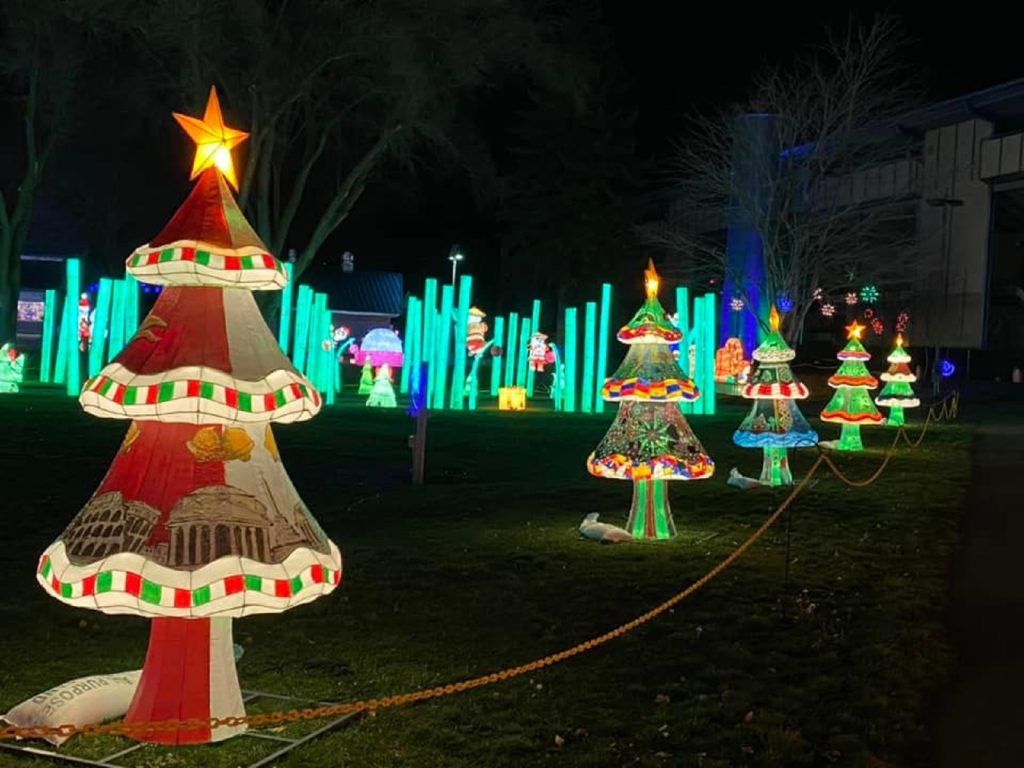 Northwest Winterfest
404 N Havanah Street Spokane
Spokane County Fair and Expo Center are once again proud to host Northwest Winterfest 2023, the premium holiday arts, lights, and cultures festival of the Greater Spokane region. The event is the largest illuminated lantern display and cultural celebration in the Pacific Northwest, with its merry and bright displays illuminating over 70,000 square feet of indoor space. All the displays are handcrafted and painted, ranging from as high as 26 feet to as long as 140 feet. The self-guided accessible walking tour draws thousands of guests each holiday season, with free admission for kids ten and under.
Also on site will be live cultural entertainment, kid's activities, great food, soft drinks, and hot beverages. The festivities will run from December 1 until December 31, celebrating the winter season, its whimsy, its holidays, and its traditions from world cultures stretching to every corner of the globe, just like Santa will be doing come Christmas Eve!
Parade of Lights
315 W Sprague Avenue, Spokane
Spokane Valley's beautiful Parade of Lights will be held on December 16 to kick off the holiday season. Starting at Horizon Middle School, the parade will head north on Pines at 40th Avenue and 32nd Avenue, ending at University High School. Those looking to attend the day's events are welcome to park at Chester Elementary or in the west lot of University High School, or they can also park at Browns Park. Parade participants will be decking their floats, vehicles, and more with boughs of holly, festive decorations, and brightly colored lights as they march the Spokane community forward into the holiday spirit.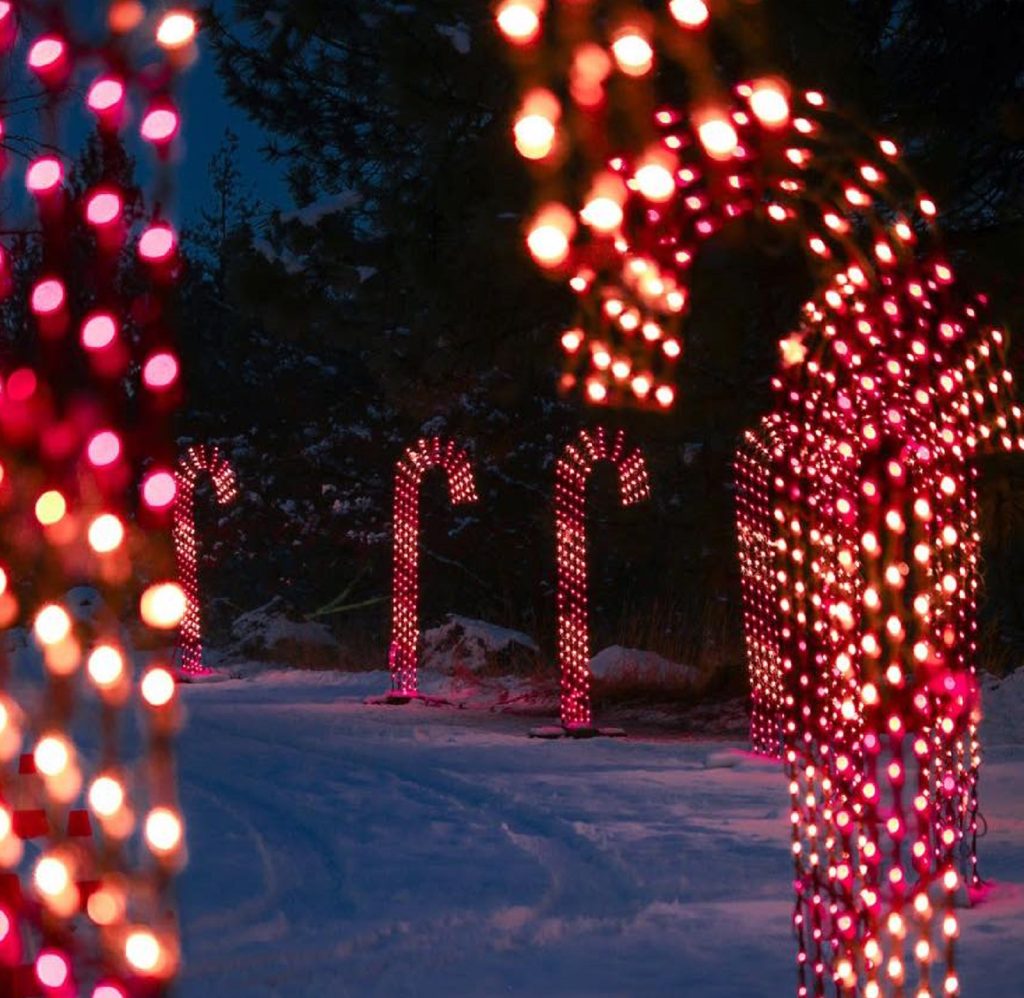 Manito Park Holiday Lights
1702 S Grand Blvd., Spokane
The Friends of Manito will again beautifully decorate Manito Park with a dazzling array of Christmas colors for their Manito Holiday Lights events. The organization decorates the park with thousands of lights, Christmas decorations, and other beautiful ornaments. Visitors are welcome to tour the lights by drive-through in their car or walking through the park. The route starts at the Park Bench Café and winds through the Rose Garden, across the rock-arch bridge, and finally finishes on 21st Avenue. Driving tours run the weekend of December 9 and 10 from 6:30 until 9:30 p.m., while walking tours will run from December 11 until December 20 during the same aforementioned timeframe.
Oh, what a bright time it will be as Spokane once again turns into a winter wonderland with these 2023 dazzling holiday light displays!