It's no secret that Spokane is known far and wide for its scenic natural beauty, and this is equally true for Spokane's many golf courses that are nestled among the city's panoramic views. Each one is a golfer's haven, and all these courses beckon enthusiasts to their verdant fairways and rich tapestry of diverse terrains. Whether you're a seasoned pro or just playing for fun, Spokane offers an exceptional golfing experience like no other that combines challenging layouts, awe-inspiring vistas, and a warm, welcoming community. An avid golfer and Spokane resident Collin Barclay hit the green with us to share all the details.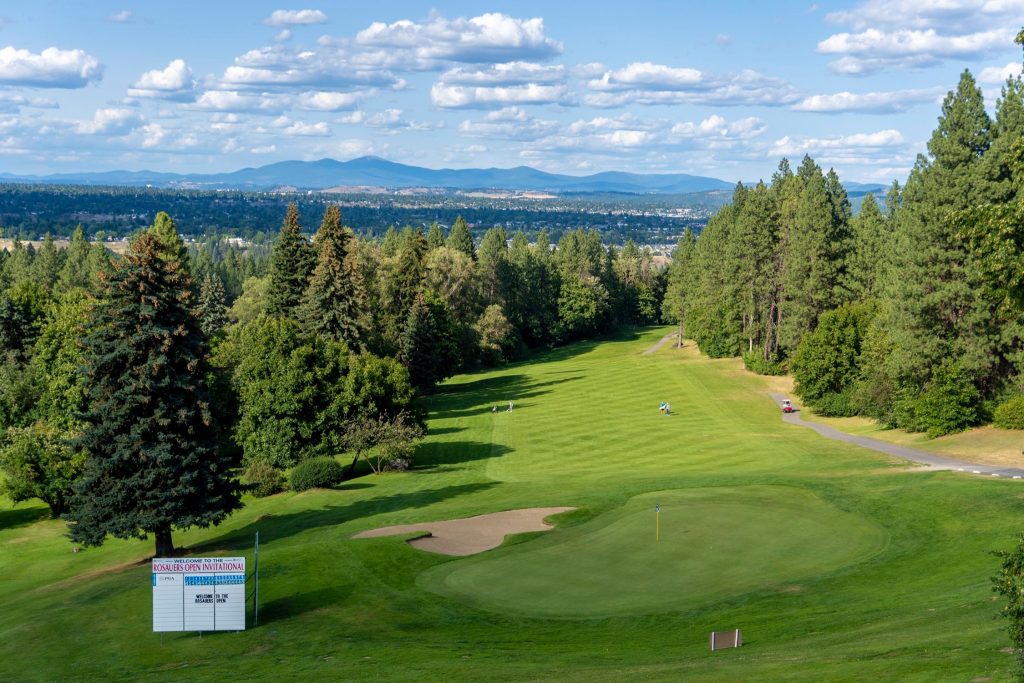 Indian Canyon Golf Course
1001 S Assembly Road
509.747.5353
"Indian Canyon is the most fun," shares Collin, who says he's been swinging a club most of his life, first enjoying the game for fun in the backyard as a youngster before hitting high school and joining the golfing team and playing in a competitive environment. But now it's all about fun, friendly games for Collin, and he's trying to get as much gameplay in as he can, and the Indian Canyon Golf Course has been able to provide him with just that.
"I probably play their course the most," shares Collin. "It's easy to go right after work and play before it gets dark." With a quote like "Rise above the stress and rise to the challenge of this historic course," it's easy to see why Collin picks it to unwind after work.
However, the history makes this course unique to others in the area. The course was designed in 1930 by H. Chandler Egan, and with its long-standing history, it has accomplished many milestones throughout its lifespan. In fact, Golf Digest has chosen Indian Canyon many times as one of the top 25 public courses in the United States. It has been a site for many major tournaments, even hosting the U.S.G.A. three times, the United States Amateur Public Links Championship in 1941 and 1984, and the United States Women's Amateur Public Links Championship in 1989.
"I would say Indian Canyon is a must-play for golfers in the area," adds Collin. "It's probably Spokane's most famous course."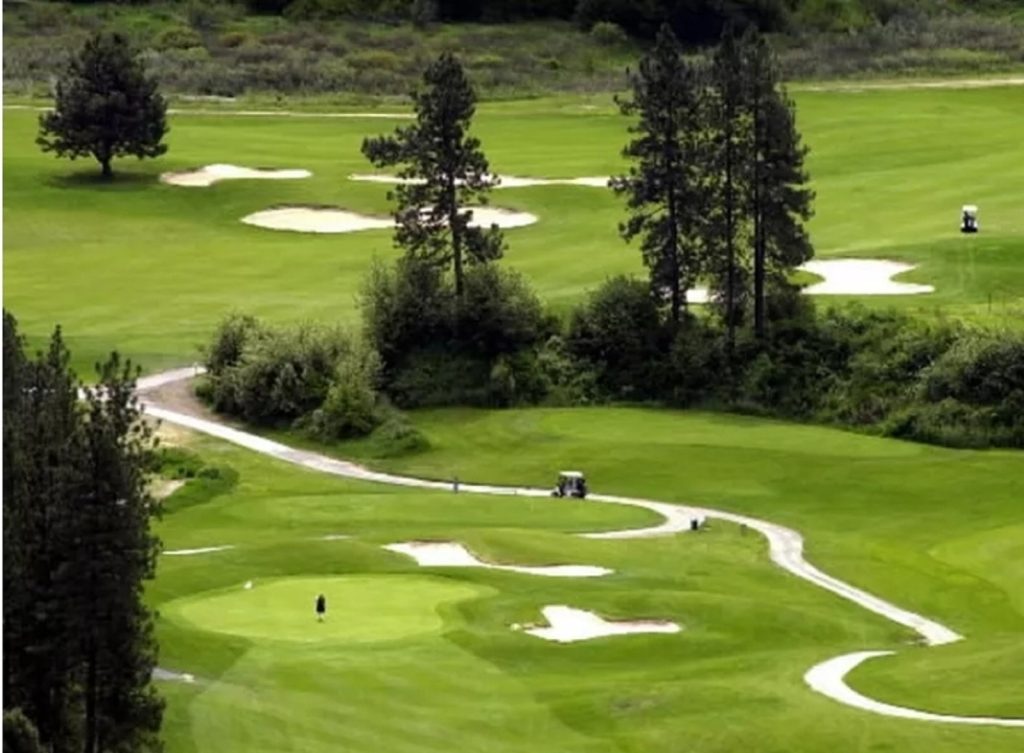 Creek at Qualchan Golf Course
301 E Meadowlane Road
509.448.9317
For those looking to put their skills to work, Collin suggests none other than Spokane's newest golf course, Creek at Qualchan Golf Course. "It provides a pretty difficult test," reflects Collin.
There's no question why, as the course features a creek meandering throughout, five ponds, wooded and hilly areas, and holes with open beauty and well-protected greens. The courses par 27 and 6,559 yards will give visitors of all skill levels a special golf experience they will never forget.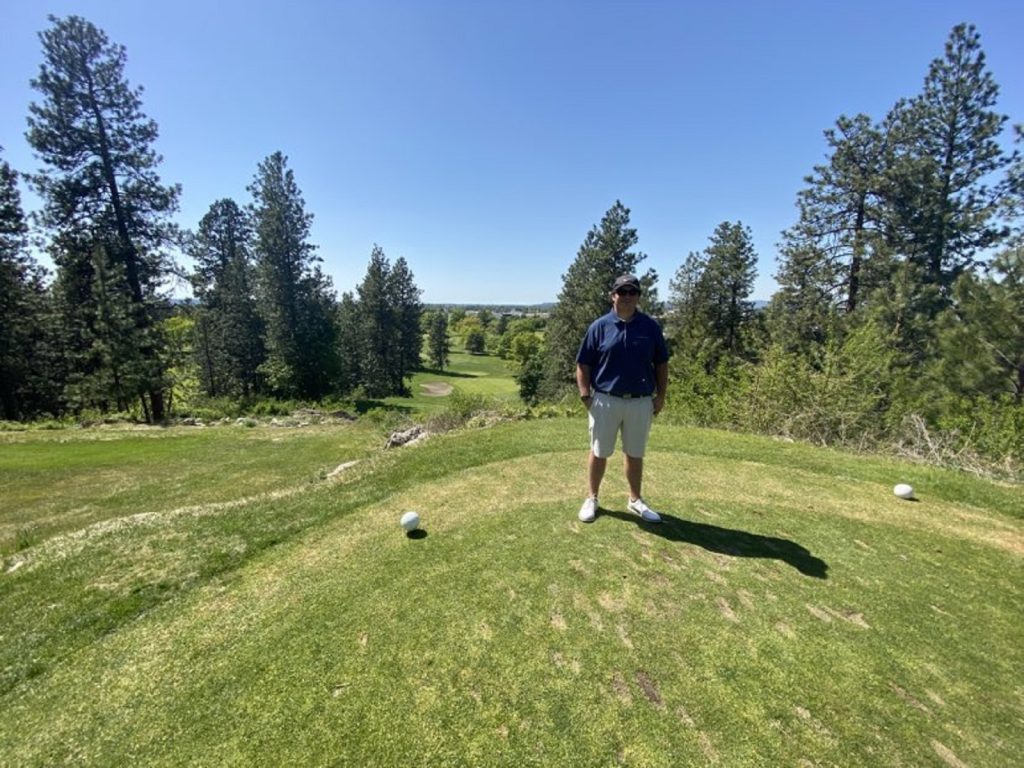 Esmeralda Golf Course
3933 E Courtland Avenue
509.487.6291
If you're a beginner just getting into the sport and ready to take your first swing, Collin believes Esmeralda Golf Course may be the golfing experience you're looking for. "Courses like Esmeralda aren't as challenging and are a bit more beginner-friendly," shares Collin.
As Esmeralda's webpage describes it as the place "where the obsessions starts," we can only feel compelled to agree with this sentiment. The course's open spaces and flat fairways, lined with over 2,000 trees, make for a smooth golfing experience regardless of skill level, drawing in beginners of the game since it was constructed in 1956. This combination of attributes makes the superbly maintained greens an easy one to break 100 on and tough to break par. Unsurprisingly, this is Spokane's most played municipal course.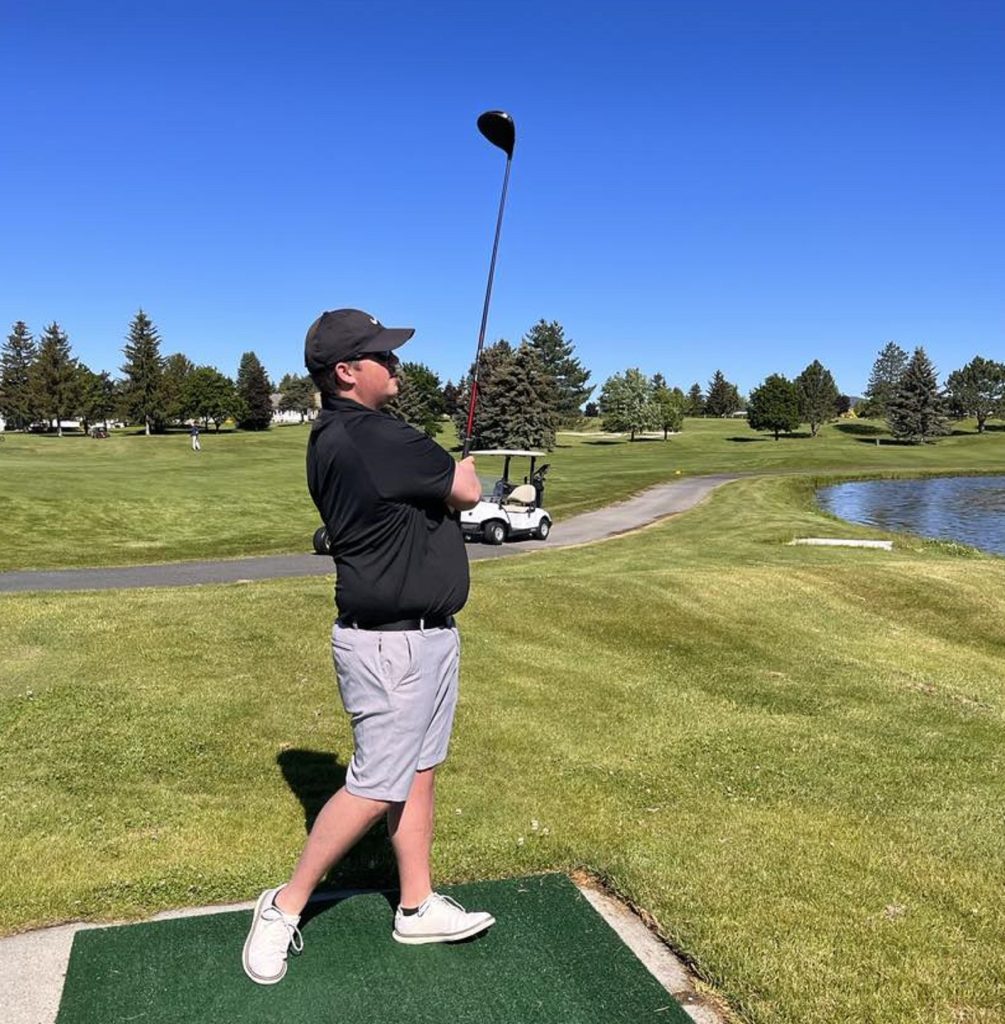 MeadowWood Golf Course
24501 E Valleyway Avenue
509.255.9539
For the perfect scenic views to accompany your round of golf, Collin suggests that MeadowWood Golf Course can't be beaten. "MeadowWood's range hits into a lake, which provides a cool scenic view," shares Collin. "It's right across the street from the Liberty Lake Golf Course, so it is a spectacular view when driving to the clubhouse, with one course on the right and the other on the left."
Designed by Robert Muir Graves in a Link style design, the beauty doesn't just stop with Spokane's natural landscape, and it's not all just for looks either. The open course has been strategically decorated with trees, bunkers, and water features that have challenged golfers since it opened in 1988. Since then, it has been ranked "One of the Top 10 Best Public Golf Courses in the State of Washington" by Golf Digest in 1996.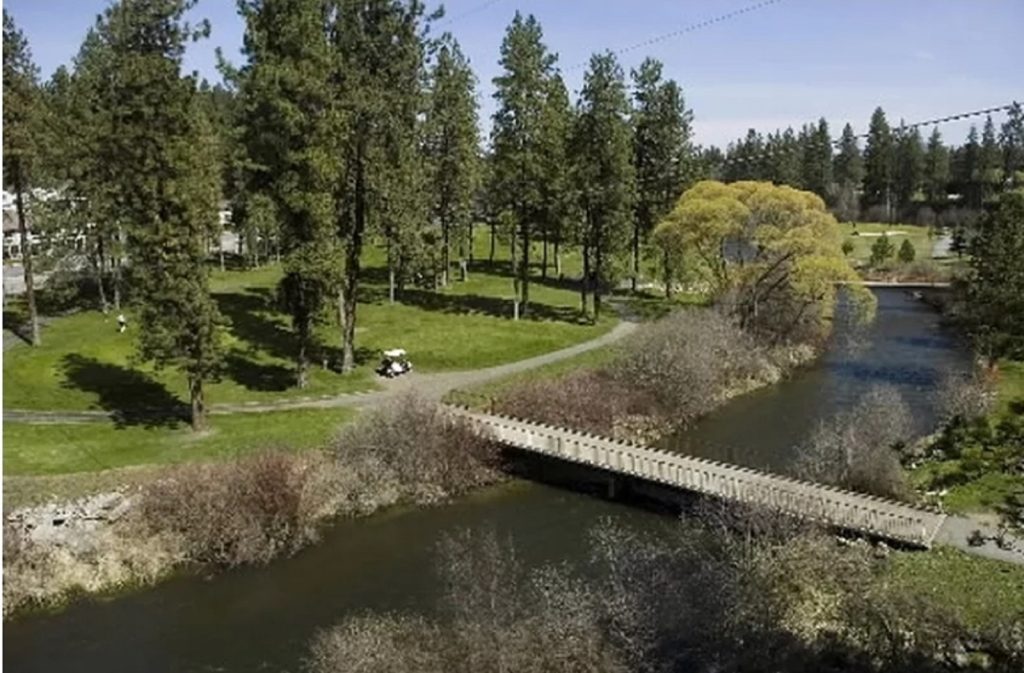 Wandermere Golf Course
13700 N Wandermere Road
509.466.8023
Another frequented favorite of our avid golfer is Wandermere Golf Course, which has provided a sanctuary for those who love the game since its opening in 1929. "It's a nice, short course and a very easy flat walk," says Collin, who used to frequent the course quite a bit when he lived on the north side of Spokane.
Though the course may be short, it's far from easy, as they provide golfers with some of the most challenging rounds throughout the 18 holes. The well-groomed fairways and greens keep Wandermere a difficult yet friendly and challenging play for golfers at every skill level but don't worry; the friendly staff is happy to offer tips and tricks for playing your best round.
There's No Place Like Spokane for Golfing
Of course, these aren't the only golf courses our buddy Collin has enjoyed here in the Spokane community. He says there's plenty more to choose from, not only within the city but also in surrounding neighboring towns.
"Spokane and the surrounding cities and towns have such great courses, like if you go north along 395, deer park has a pretty nice course, and Chewelah has a beautiful course that actually has 27 holes and not just 18 like most courses."
According to Collin, no matter which course you pick, a few things will always remain the same. "The main thing that's great about the courses around here is that they're all in really good shape and somewhat affordable." he declares. "I know that no matter where I play around my Spokane home, I'm not going to be disappointed."