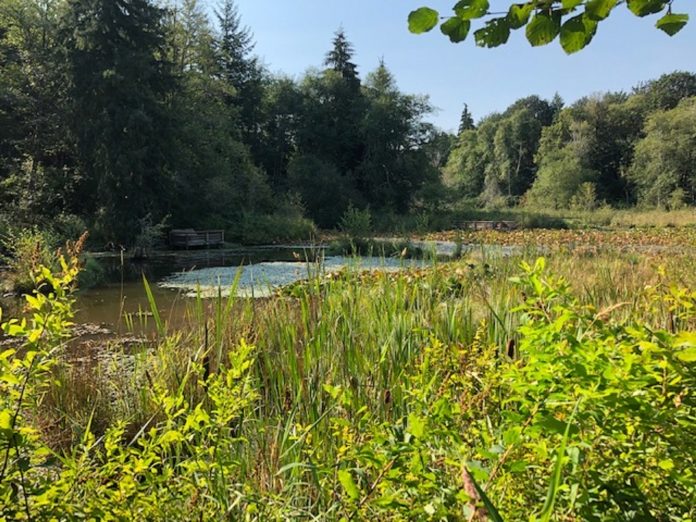 When you think of Thurston County wildlife, you probably think of squirrels, birds and maybe a pet or two. But did you know that Thurston County is also home to various turtle species? These lovable reptiles are plentiful during late spring and early summer months during the longest days, but also can be found earlier in the spring and into the fall. While viewing turtles takes a lot of patience, you might be able to spot some around local water areas with some luck. Here are the best places to find turtles in Thurston County.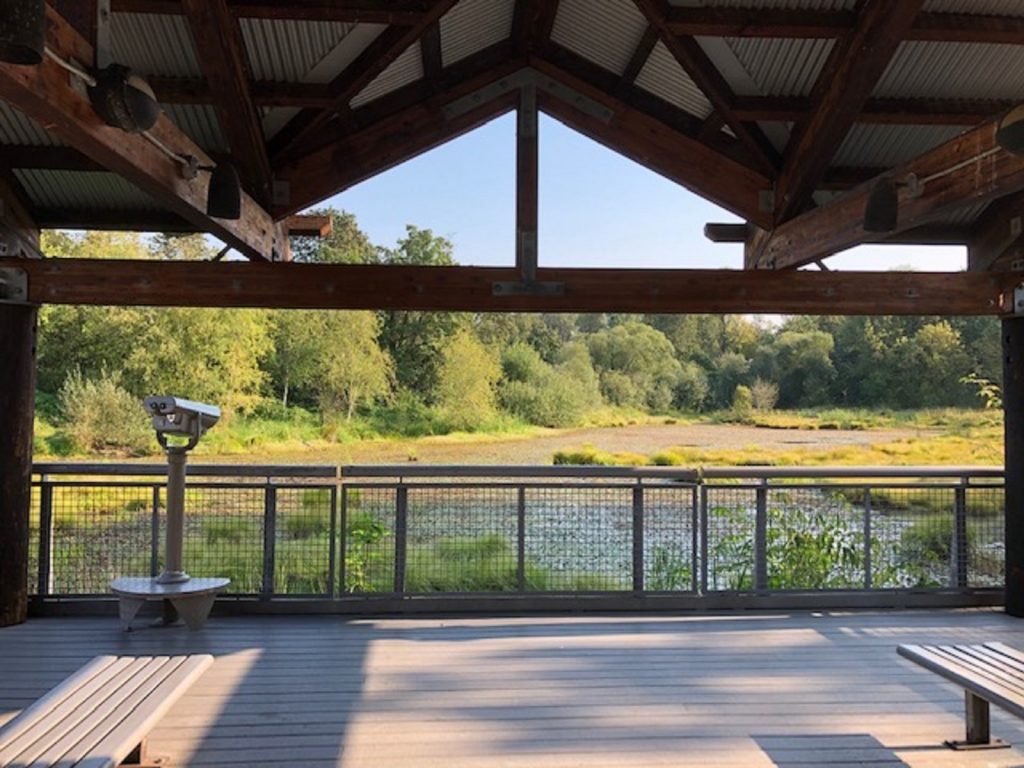 Nisqually Wildlife Refuge
100 Brown Farm Road NE, Olympia
While the Nisqually Wildlife Refuge is more well-known for its extensive bird-watching opportunities, it has turtles too! The nicely shaded boardwalks provide a perfect opportunity for turtle-watching. Explore the ones next to the swamps on the Twin Barns trail and you might see some turtles swimming or enjoying the sun on the banks. Bring your binoculars to see the wildlife up close! Parking can get crowded during busy times and on the weekends, so make sure to plan ahead.
A $3 fee is required for entry if you do not have an America the Beautiful Annual Pass, but the entry fee covers up to four adults. Children under 16 are admitted free.
McLane Creek Nature Trail
McLane Creek Nature Trail, Olympia
On the edge of Capitol Forest, you can find the McLane Creek Nature Trail. Going down to the second, larger parking area gives you direct access to the ponds, which are the best bet to find turtles. While there is a mile-long loop you can do if you choose, you can reach the water within a few minutes' walk from the parking lot. When looking, keep an eye out near the edges of the water. Turtles can sometimes be seen up on logs or in the water among the lily pads.
A Discover Pass is required for parking.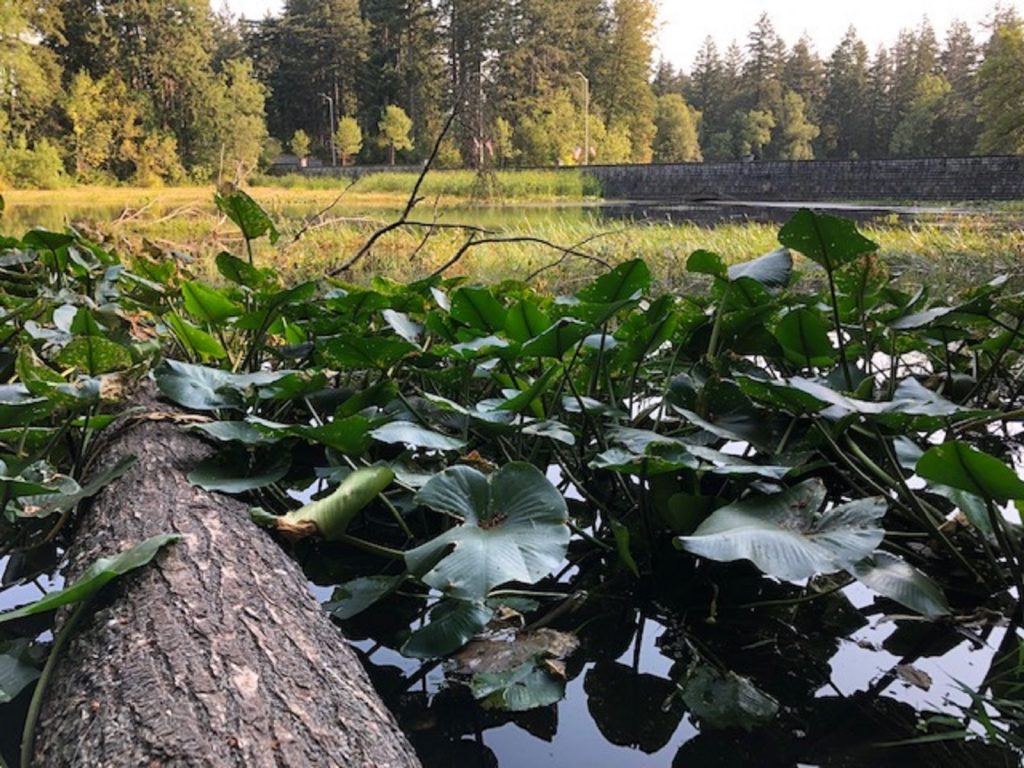 Lake Lois Park
6020 7th Avenue SE, Lacey
Lake Lois is burrowed away in a wetland area right off of Carpenter Road, with a park on one side of the road that is linked to a habitat reserve and a small trail system on the other side. Turtles have been spotted a few times along the quarter-mile trail surrounding the lake at the park, but it might also be worth a try to check out the habitat reserve. They can likely be found in the water among the vegetation or sometimes on a rock or log on sunny days.
No pass or fee is required for parking or entry
Spotting Turtles in Thurston County
Our local species include the pond slider, painted turtle, and western pond turtle. These species generally like slow-moving or still water. Try looking around at local ponds, lakes, and slow rivers, with muddy bottoms and lots of vegetation for them to feed on.
Another tip is timing your search right. Because turtles are cold-blooded, they can also be found out of the water on land or logs to soak up the sun's rays. The best time to see turtles is often spring and early summer, especially on warm afternoons with plenty of warm sunshine. Make sure to also enjoy the rest of the beautiful nature around you even if they continue to elude you.
For more information about recent local turtle sightings and the turtles themselves, check out iNaturalist.
Best of luck, turtle seekers!