Submitted by Spokane Farmers Market Association
The Spokane Farmers Market Association will be kicking off its seasonal market on Saturday, May 14. As in the past, an additional market will be added to the lineup starting Wednesday, June 8. The events will run weekly from 8 a.m. until 1 p.m. through the end of October. Both markets are located at 20 West Fifth Avenue in Spokane between South Division Street and South Browne Street. There is no cost for entry.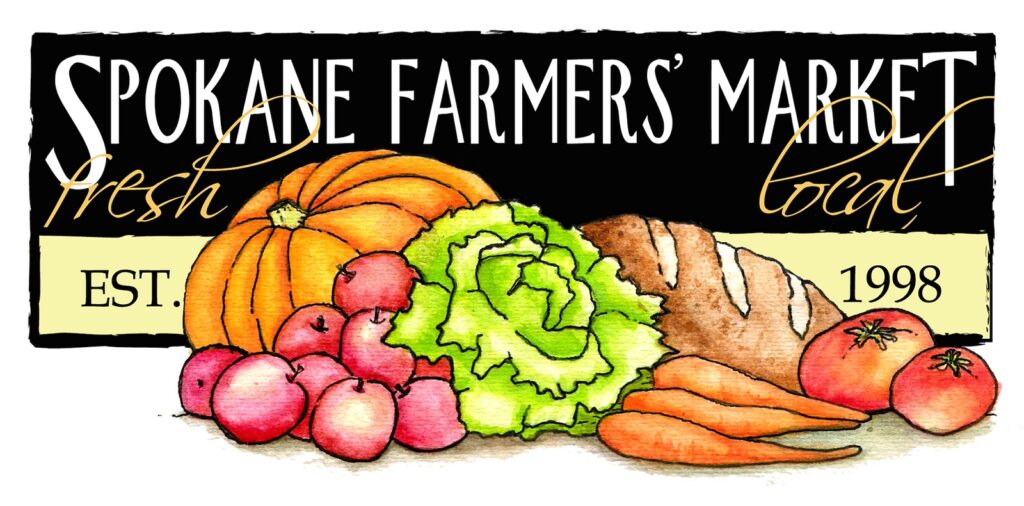 Starting in 1998, the Spokane Farmers Market Association is a group of farmers from the Spokane area that operate an independent and self-managed market. Their mission is to create a vibrant market that increases equitable access to fresh, healthy food grown on local farms and to provide education regarding the importance of local agriculture and nutrition to the Spokane community. 
"Now, more than ever, people are wanting to know where their food comes from. The market gives the unique opportunity for patrons to interact with the people that grew, baked or wild-harvested the items with their own hands. Many of them are part of multiple generations in their families that have been doing the same thing for many years," said Dane Dugan, manager of the market.
While the items available are determined by what is in season, patrons can enjoy an array of local vegetables, fruits and berries, as well as beef, pork, chicken, lamb, eggs and cheese. Additional offerings include flowers, honey, jerky, cider, coffee and fresh baked goods.
Each market will also feature musicians from around the Spokane area. These are announced weekly on the organization's social media.
Call 509.995.0182 or visit the website to learn more.