Idaho may be known as the "Gem State," thanks largely to its ability to produce more than 240 different types of minerals, but luckily for crystal lovers in our Spokane community, they don't have to scour the neighboring state for the perfect stone. Spokane's very own Irv's Jewelry, Rocks & Gifts has got all your gemstone needs covered!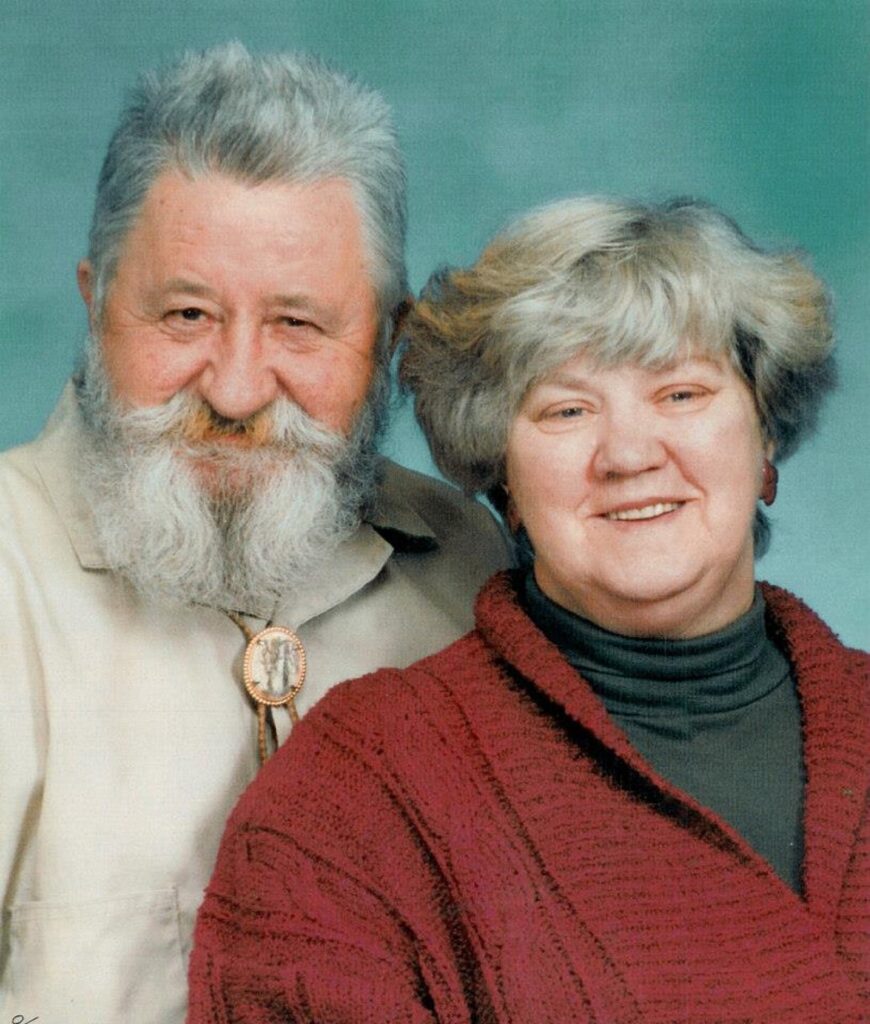 Irv's is Spokane's "supercharged" hobby store, as owners Liz and Dave Fletcher see it, for rock hounds, gem collectors, and jewelry makers. It all began about a half-century ago when Irv Pils, a carpenter by trade, had a work-related injury and to put his idle hands back to work while recovering, he bought an old faceting machine. Afterward, he moved down to the basement of his small house and taught himself the precise art of gem-cutting.
Soon Irv had a reputation around town for his excellent craftsmanship, producing some of the highest-quality cut gemstones around. Community members avidly sought after pieces of his work, including established jewelers, and his collection of rocks and supplies expanded rapidly. So much so that by 1980, his family was urging him to invest in his own store as he was quickly outgrowing his small basement. This led to the grand opening of Irv's Jewelry, Rocks & Gifts as a full-service gem shop on East Trent Avenue, and they've been there ever since.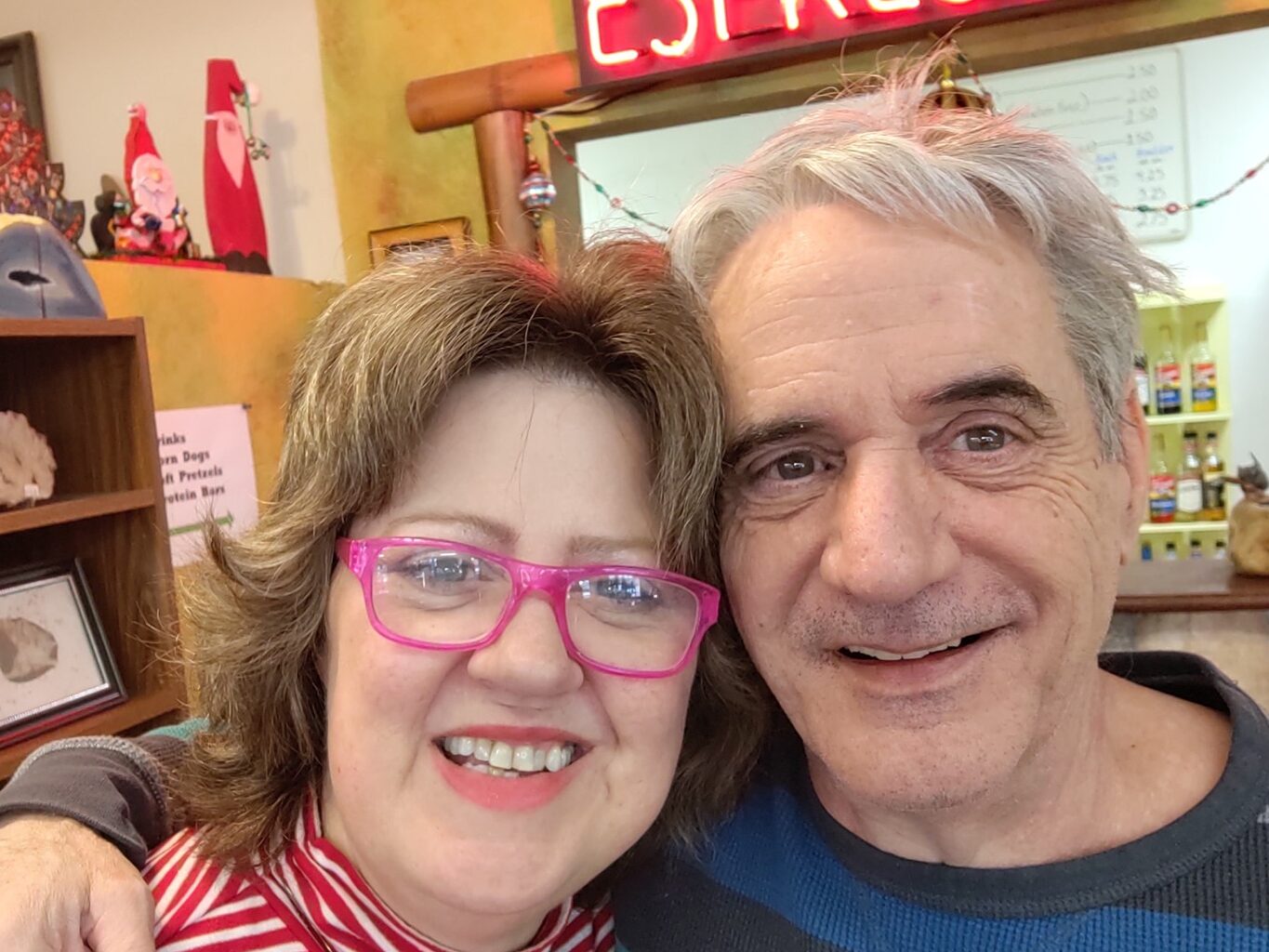 These days Irv's daughter Elizabeth, or Liz as she prefers, and her husband Dave proudly operate the shop and continue the legacy that is Irv's. Her appreciation for rocks grew from watching her father all those years, which she learned at a very young age. By age nine, she had already cut her first cabochon, and by age 13, she had already faceted her first gemstone. It's now over 30 years later, and Liz, much like her late father, is regarded as one of Spokane's most sought-after gem cutters by both personal clients and professional jewelers alike.
While Liz is doing the cutting, her husband Dave completes the dynamic duo. Dave is an avid stone collector himself and an experienced jewelry designer to boot. Together, Irv's shop continues to thrive under their partnership, offering exceptional quality gem cutting and unique custom jewelry designs with a diverse collection of stones to choose from. From crystals to minerals, rough to smooth, carved to natural, their shop has it all, and they're more than happy to work with their clients to create truly special and absolutely stunning pieces.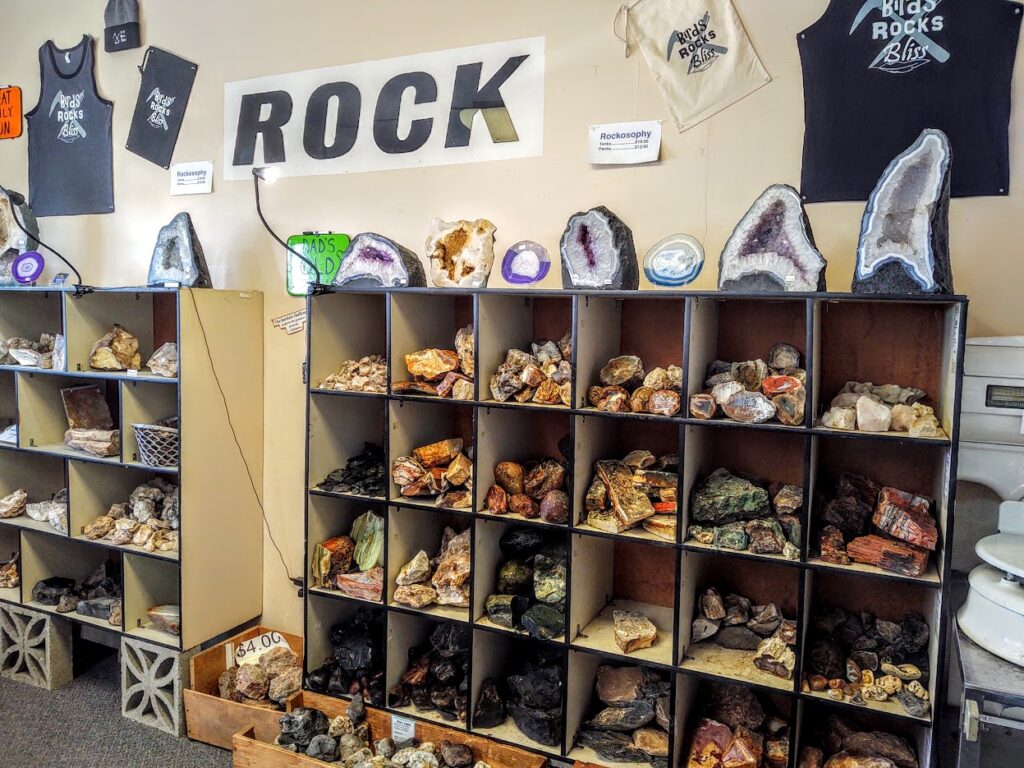 Along with the incredible, colorful rock finds at their shop, customers can also find books, equipment, and tools to take a crack at their own cuttings and see what type of designs their creativity will spark. They even hold classes and demonstrations at the shop to educate others about what they consider to be "one of the most diverse and relaxing hobbies" out there. Every Saturday is Family Fun Day at Irv's, where kids can come in, learn about rocks, win prizes, and collect cool Rock Trading Cards from the shop.
Besides the Saturday fun they like to have at the shop, Irv's also participates in various events in the area. They host their very own Sweethearts Bash from February 8 through 13, where all rocks, gems, jewelry, and crystals in the store are anywhere from 20% to 50% off to celebrate the month of love. They recently joined the Spokane Gem, Mineral, and Jewelry Show for the first time in two years after the event had to take a hiatus for the past couple of years due to COVID. Now they are gearing up for the events they run for the rest of the year, including June's Summer Rock Salebration, October's Rocktoberfest, November's Black Friday and Small Business Saturday event, and December's Family Fun Days of December.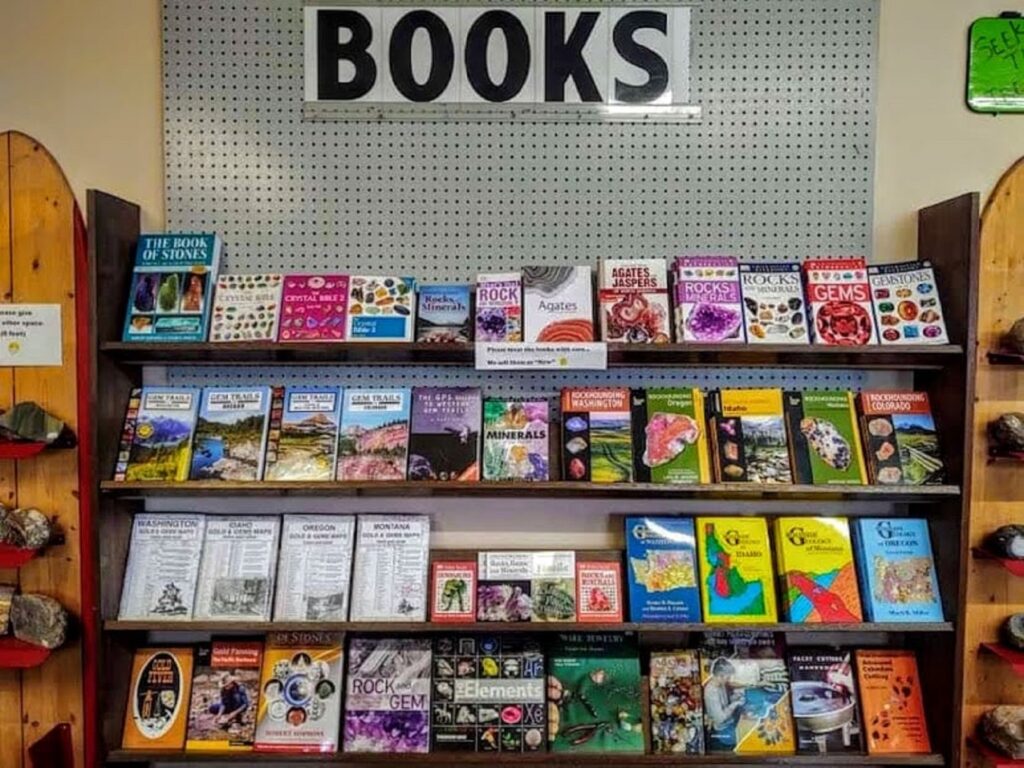 Liz and Dave definitely have a busy year ahead of them. Still, they are more than prepared and ready to keep up the good work, excellent customer service, brilliant creativity, and the legacy that is and forever will be Irv's Jewelry, Rocks & Gifts.
Irv's Jewelry, Rocks & Gifts is open Monday through Friday from 9 a.m. to 5 p.m. and Saturday from 10 a.m. until 4 p.m.
Irv's Jewelry, Rocks & Gifts
11907 E. Trent, Spokane Valley
509.924.5464
info@irvsshop.com